In some cases, your customers will send payments to Resolve for invoices that were not uploaded to the Resolve system. The best way for you to receive this payment is by uploading an invoice with no advance.
1. Add this invoice to the correct customer within the Resolve dashboard. Click the "Do not receive an advance on this invoice' option.
2. Click the 'Save and exit' button in the upper right corner— there will be no fee deducted for a non-advanced invoice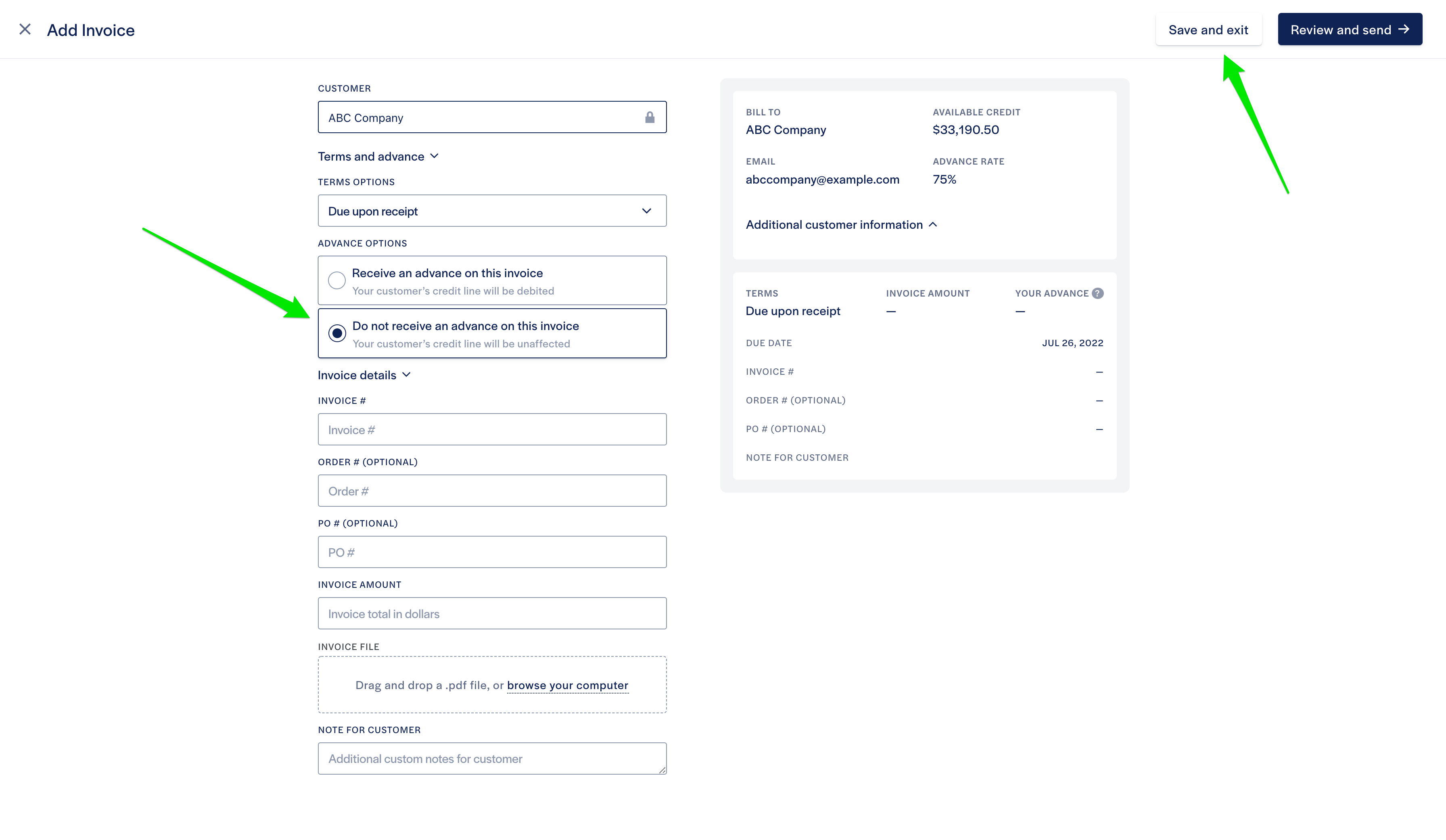 3. Once this is done, please let us know at accounts@resolvepay.com so that we can remit payment for this invoice. You will receive this payment in 1-2 business days.
Best practice is to sync your QuickBooks Online account with Resolve, that way all of your invoices are auto-synced, which means we will be able to find all your invoices whether they were advanced, sent as Due upon receipt, or just uploaded, and apply the payments received towards those invoices and trigger a payout to your account.
You can use the below articles to review QuickBooks Online sync options:
Auto Bookkeeping for QuickBooks Online
How does Resolve integrate with QuickBooks Desktop?