In the event that you need to upload additional documentation as part of Resolve's credit check process, you are able to upload the documents directly from Resolve's dashboard.
Where can I upload supporting credit check documents?
There are two places where you can upload additional documents from the dashboard:
1. When submitting a customer for a credit check from the "Customer credit check" modal. In the event you know you may need to provide additional documentation for a specific customer you are able to include the documentation at the time you submit the customer for a credit check.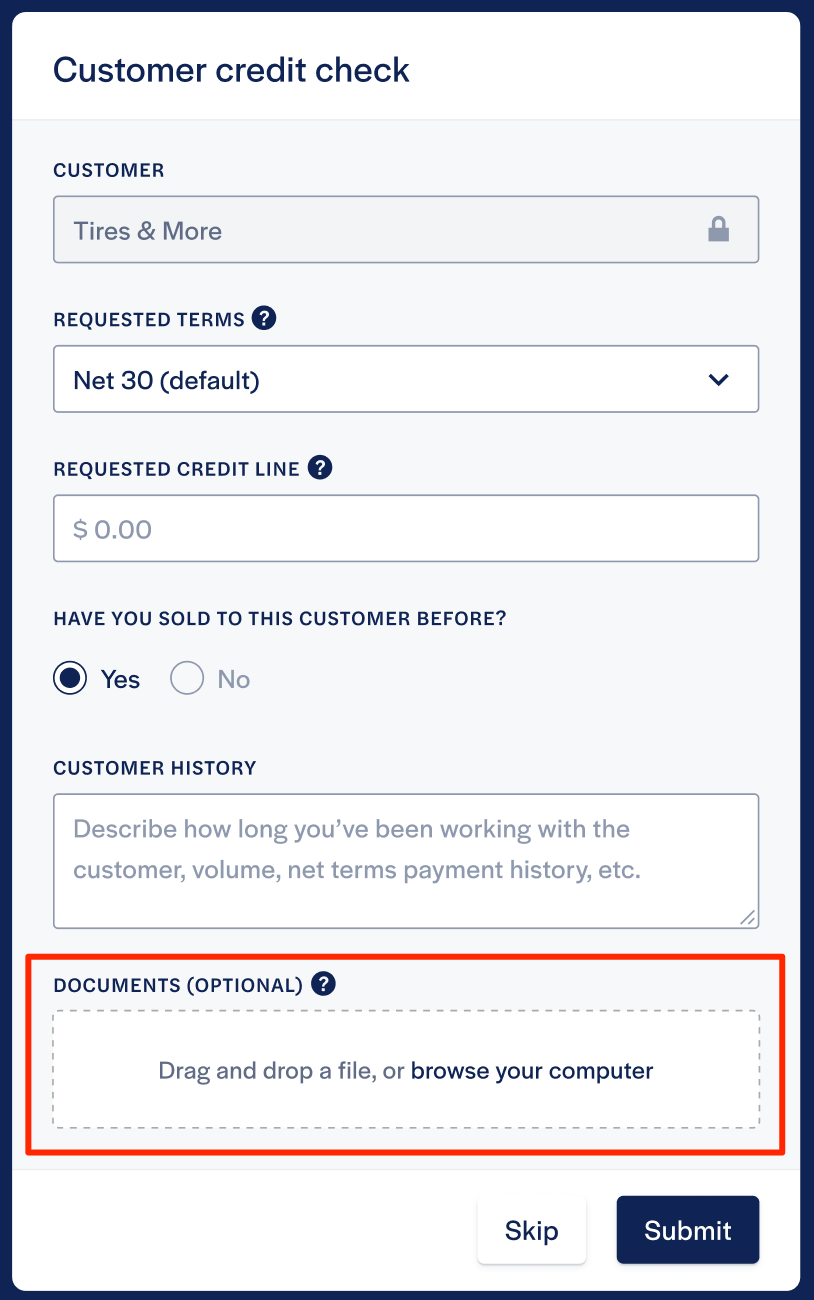 2. Using the "Upload Documents" action located in drop-down menus for each customer. This option will open up a modal where you can select or drag-and-drop documents to upload. This option is available for customers that have already been submitted for a credit check or have already received a credit check decision.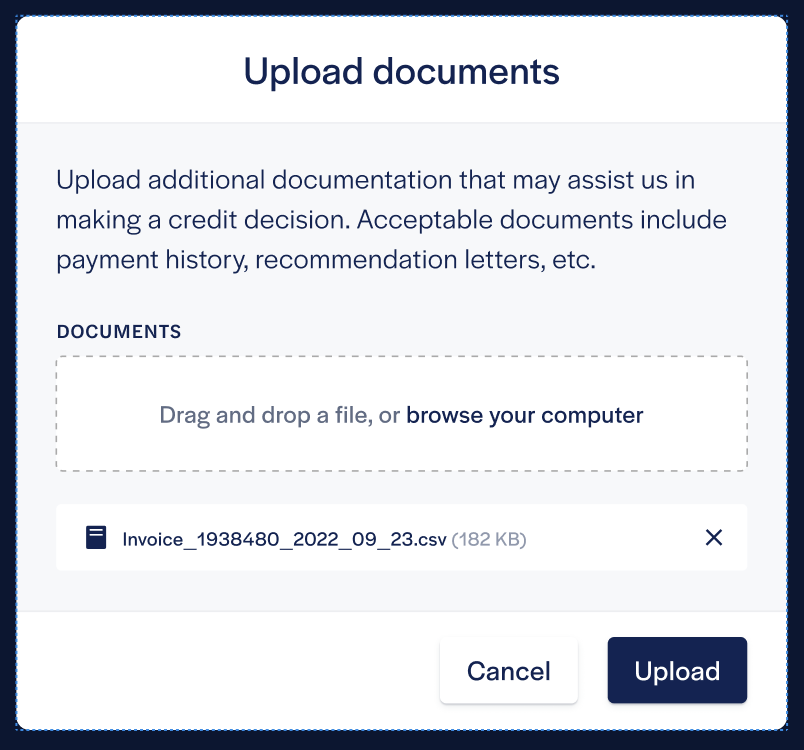 When should I upload supporting credit check documents?
In general you should only upload additional documentation when requested by Resolve's underwriting team. However, we do allow you to upload documents when submitting a customer for a credit check.
The "Upload documents" action is restricted to buyers that either (1) do not have a credit check, (2) are in credit review, or (3) have been declined for specific reasons (not enough credit history, not enough information in the application, cannot verify that the applicant works for the submitted business, or unable to find the business's credit report).
When you receive a decline email notification, you will now see an "Upload documents" button in the email for customers that are eligible to be reassessed with additional information.
What are the file size restrictions for uploading documents?
You may upload up to 5 individual files at a time
Each file may be no larger than 5MB (25MB max for 5 total files)
Supported document types are: jpeg, png, jpg, pdf, csv, xlsx, xls