How do I waive late fees on a non-advanced invoice?
Resolve allows you to waive late fees on non-advanced invoices. To do so:
Find the non-advanced invoice you want to waive late fees for within your Invoices page. Click into the invoice details page, and select the Fees tab.
Click the ••• icon to the right of the late fee. From the resulting menu, select Waive late fee.
Select whether or not you would like the customer to be notified of the waived late fee.
Click Waive late fee.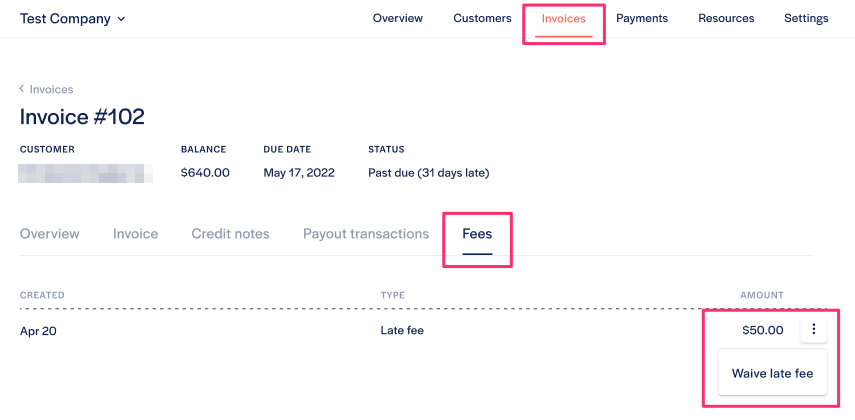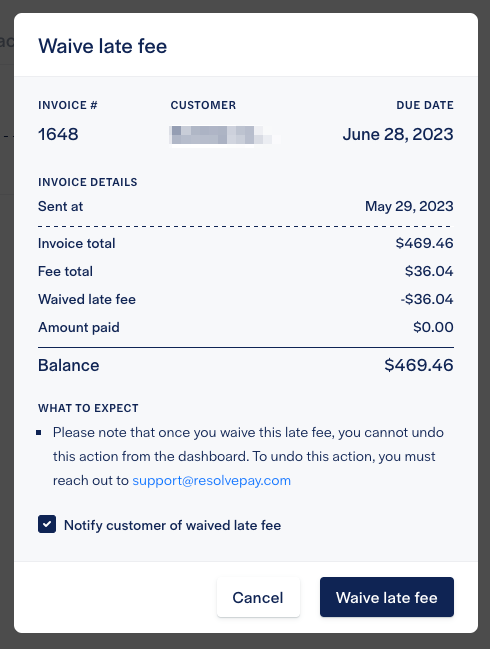 Please note the following:
When a late fee is waived, it will show in the invoice activity log as "Late fee of $X.XX waived."